Introducing GapOnly®
As a pet parent, when your fur baby gets sick or injured, the last thing you want to be worrying about is whether you can afford treatment.
Innovating the pet insurance claims experience, GapOnly® reviews and calculates your pet insurance claim while you're still at the vet. You simply pay the gap (the difference between the vet's invoice and the claim benefit under your policy) and go.
Helping pet parents
GapOnly® innovates the pet insurance claims experience for pet parents and vets.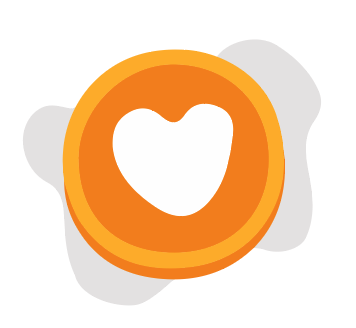 Healthy pets, happy wallets
With less out of pocket expense, pet parents can focus on the health of their pet, not the cost of treatment.
No paperwork
With the on-the-spot claims processing, pet parents can just pay the gap and go. Goodbye paperwork!
Convenient claiming
Request a pre-approval prior to treatment, have your claim processed ahead of pick-up, or claim on the spot – the choice is yours.
Testimonial
"I have had Cheeky for most of her life and she is my beloved Red Heeler x Staffy […] I'M SO BLESSED TO HAVE GAPONLY! […] Woolworths Pet Insurance, GapOnly and Veterinary Specialist Services Gold Coast have made this difficult time with my baby a lot more easier to handle."
Cheeky & Julie, Gold Coast QLD
Testimonial
"Tiffany has been with me for over 10 years since she was an 8-week-old puppy […] GapOnly really helped me as Tiffany had to have three operations this year and only having to pay the gap really helped my cash flow especially after Covid last year. I hope more Vets start using it as it could be the decider between treating your pet or not and it's so easy."
Tiffany & Tracey, Underwood QLD
Testimonial
"My Dachshund puppy Biscuit accidentally ate some lollies, and was rushed to an animal emergency hospital for artificial sweetener toxicity. The centre had the new GapOnly® service, and OMG how wonderful is this! The treatment bill was $1,500, but my Woolworths Pet Insurance claim was approved on the spot, I only had to pay the gap of $301, and it was processed right in front of me.

I'm so very thankful and I will keep recommending you to all of my friends and family." 
Sharon & Biscuit, Gold Coast QLD
Helping vets
GapOnly® works with vets for pets.
Happy clients
A seamless claims process gives clients a better experience, helping to create loyalty and retention for the practice.
Focus on treatment
With clients only paying the gap, upfront treatment costs are more affordable, so vets can focus on providing the best possible care.
Less paperwork
It's simple and automated with reduced paperwork, meaning more time for everything else.
Fee savings
With lower invoice amounts, practices can save
on bank merchant fees.